Awesome Fitment

Worry Free

In-House Experts

We Know Our Products

Install Instructions

Helpful YouTube Videos

Free Shipping

Many products ship free!
Bimmertech CarPlay and AndroidAuto MMI Prime Retrofit for BMW
NOTE 1: THIS PRODUCT DOES NOT COME WITH A SCREEN-THIS IS A MULTIMEDIA INTERFACE (MMI) THAT INTEGRATES INTO YOUR CURRENT SYSTEM
NOTE 2: CarPlay MMI Prime uses AUX input to transfer audio over to your BMW's speakers. If your vehicle is not equipped with an AUX input in Media/Radio, you'll need to code it. Once we run your vin, we can see if this is needed for your vehicle. If AUX coding is needed, there will be a $49 coding fee added to the order.
Your 17 digit VIN is required to verify proper compatibility with your vehicle, please provide the VIN during checkout to prevent any delays to your order. You can also enter you VIN into the compatibility checker module below.
Features
Compatible with 95% of BMWs produced after 2008

Wireless Apple CarPlay

Easy access to your iPhone apps: Google Maps, Spotify, WhatsApp and others

USB multimedia and charging port

Full-Screen Mode

Easy control with iDrive, Siri and steering wheel buttons

Wireless Android Auto support

Supports Front and Rear View Camera retrofits

High-quality audio with an equalizer

Works with your existing iDrive screen
CarPlay MMI Prime is a multimedia bridge connecting your phone to your BMW or MINI either wirelessly or via cable. It is fully integrated with the native iDrive display and controller, and feels and works like OEM BMW Apple CarPlay.
With its user-friendly and instinctive interface, this CarPlay retrofit makes it easy to use many of your iPhone's apps in full screen on your BMW's or MINI's native dashboard screen (The screen is NOT included in the CarPlay MMI Prime kit). 
Having a host of apps at hand you can choose whether you want to listen to your music or podcasts through Spotify, YouTube Music or others, safely stay in touch with your family via WhatsApp or Messages, and always find the quickest routes via Google Maps or Waze without catching a ticket.
Thanks to the additional BMW Android Auto support our upgrade also allows you to access all of your favorite smartphone apps as well. To control and switch between apps you can use iDrive controller, Siri or steering wheel buttons.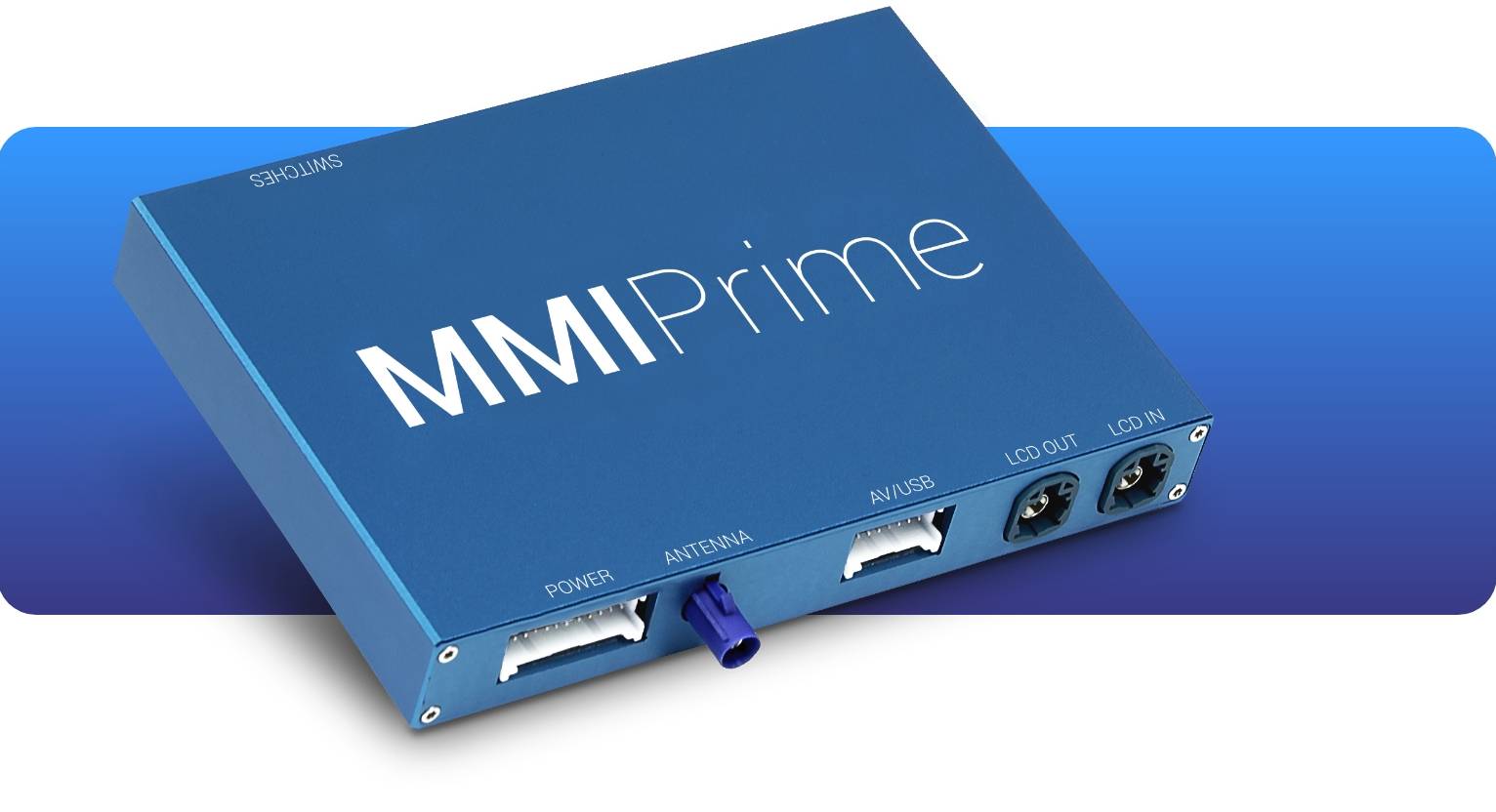 BimmerTech's CarPlay MMI Prime upgrade is compatible with F-Series and G-Series BMWs and MINIs with newer iDrive generations (e.g. ENAVEVO, NBT EVO ID5/ID6 etc.). It also requires Bluetooth or Voice Control features.
NOTE: CarPlay MMI Prime uses AUX input to transfer audio over to your BMW's speakers. If your vehicle is not equipped with an AUX input in Media/Radio, you'll need to code it – hence, 'AUX port coding' option and 'ENET cable' have been added to your cart by default. Our technicians will activate the AUX input in your BMW via remote coding session.
If you have an AUX option in your car, uncheck the 'AUX port coding' and 'ENET cable' options.
Access Phone Apps
This BMW CarPlay upgrade gives you direct access to many of your iPhone's navigation, messaging and music apps, as well as other driver-focused apps in the categories of parking, EV charging, or quick food-ordering.

Wireless Capability
BimmerTech's CarPlay for BMW lets you connect your iPhone wirelessly. It only takes one wireless pairing of your iPhone and CarPlay MMI Prime to help the MMI recognize your iPhone each time you get in your car and connect wirelessly, without you even having to remove your phone from your pocket or bag. When using BMW CarPlay you'll be able to answer calls just like with a Bluetooth hands-free connection.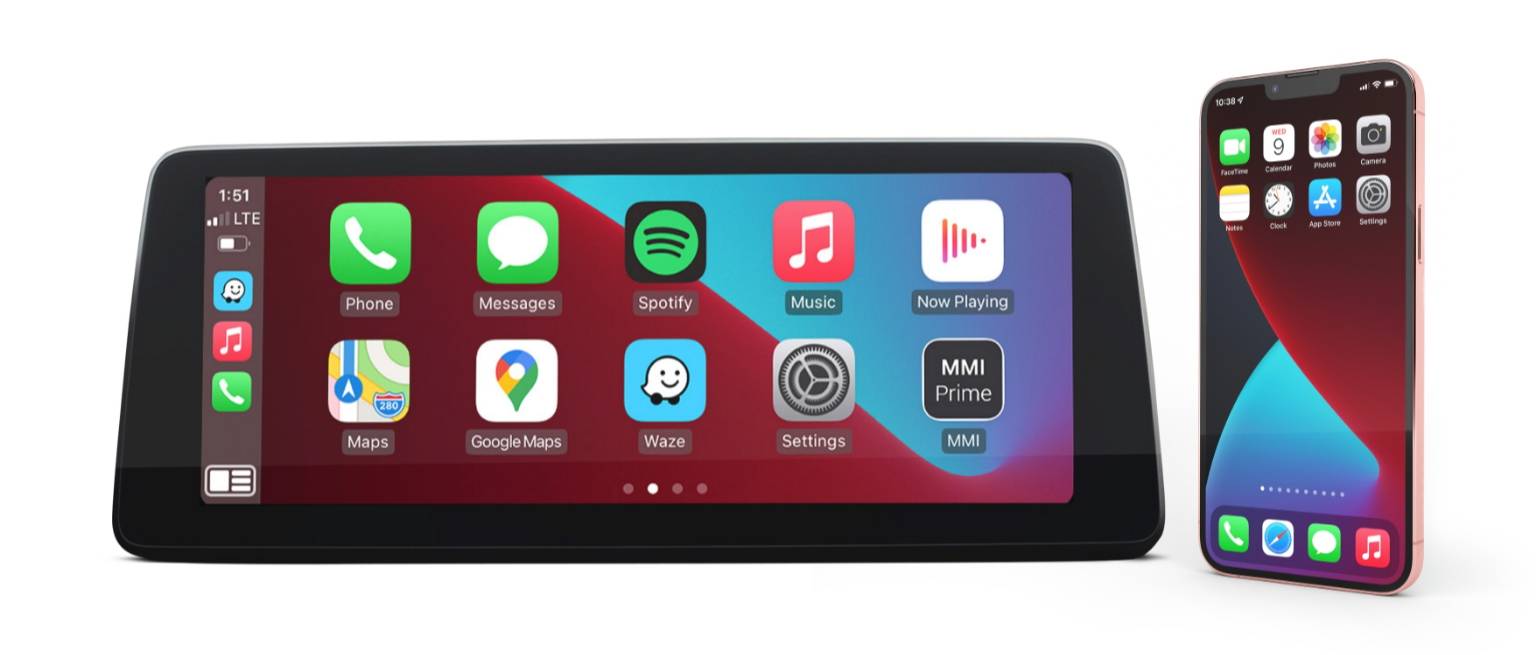 If you'd rather connect your iPhone with the use of cable, you are also free to do so. CarPlay MMI Prime supports both wired and wireless phone connections.
In order for this BMW CarPlay upgrade to work your BMW has to have Bluetooth or Voice Control.
As for the supported iPhones,it's compatible with devices running iOS up to version 16.
USB Multimedia & Charging Port
Our BMW CarPlay solution comes with a USB port. It lets you charge your iPhone on longer drives, or you can use it for playing videos and music on your iDrive Screen from a USB thumb drive.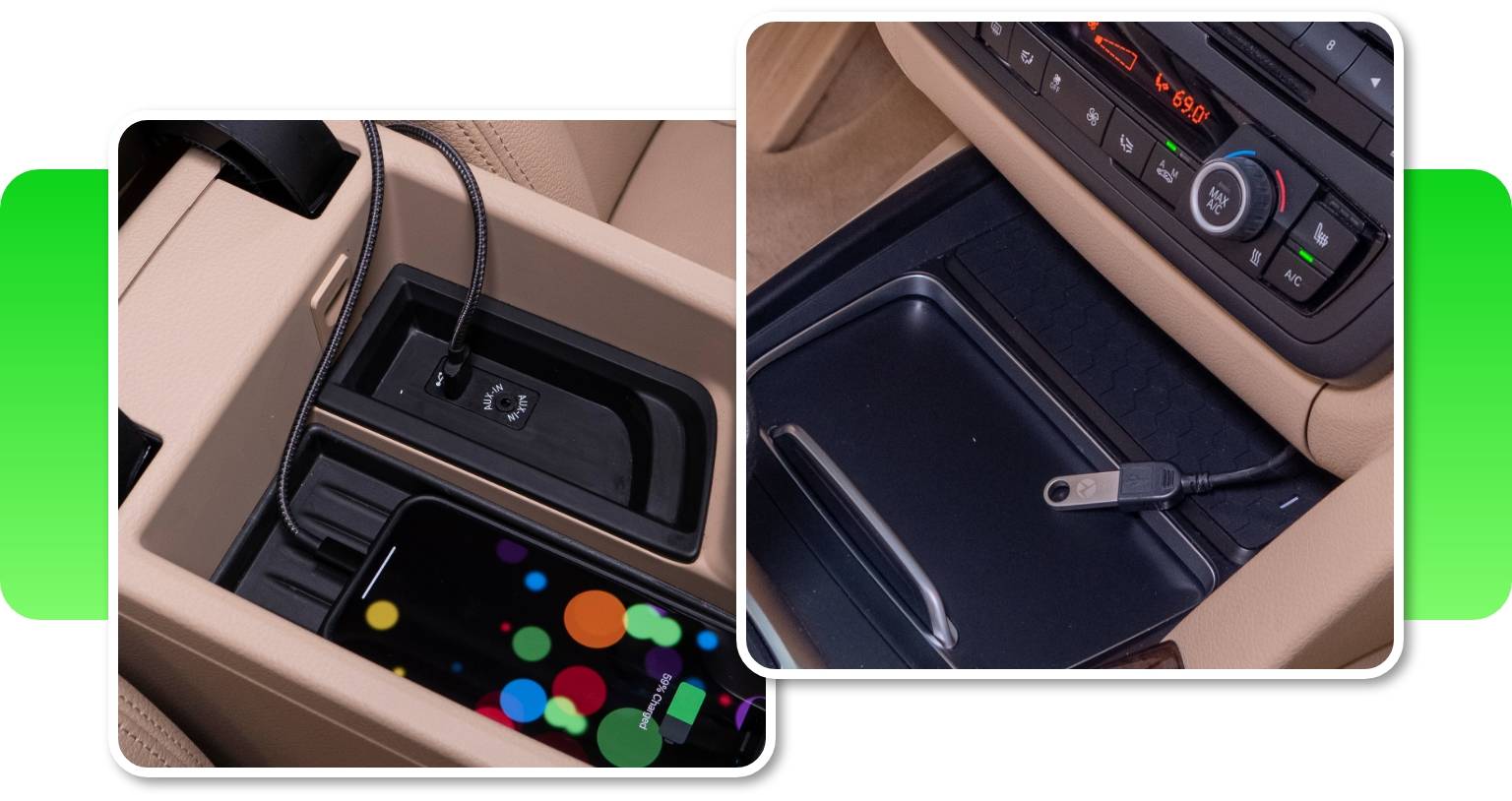 The MMI's USB port can also be used in the future for software updates. So, if you won't be using it for charging or multimedia playback - make sure to place it in an accessible location.
Full-Screen Mode
CarPlay MMI Prime lets you use all your favorite CarPlay-compatible iPhone apps on the original BMW display in full-screen. The retrofit's 1280x480 resolution for big screens and 800x480 resolution for small screens look great on all screen sizes.





Note that in MINIs with a rounded screen, a small part of each corner of the CarPlay interface will be obscured when using full-screen mode.
Screen Mirroring
The Full-Screen mode also includes a Screen Mirroring option, which lets you cast the screen of your mobile device onto the BMW's display, and stream audio through the car speakers. This function is especially convenient if you want to stream a video from YouTube.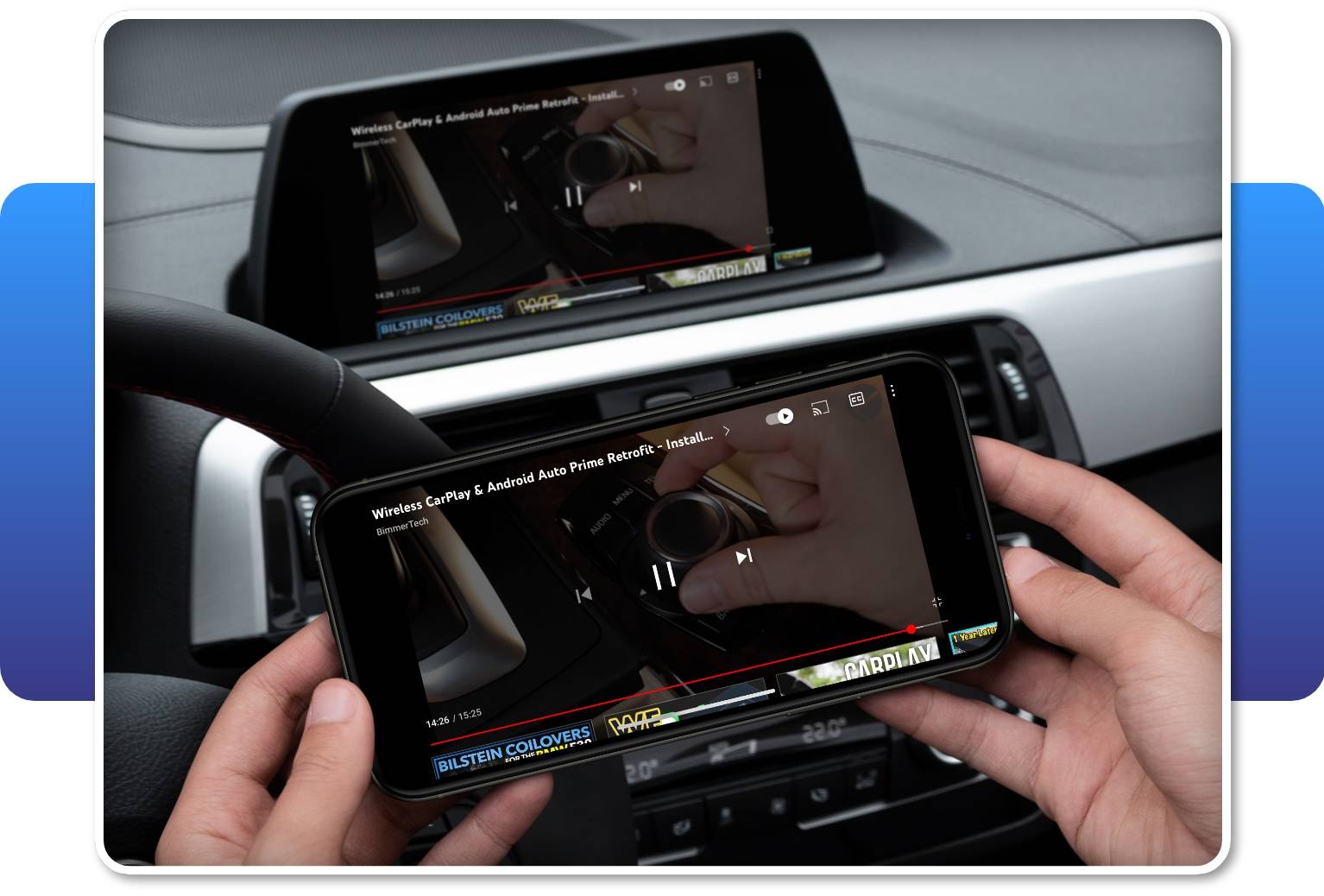 iPhones mirror wirelessly, while Android phones require a cable connection.
Please note that mirroring of some apps or content using the Screen Mirroring feature may be blocked due to the copyright-holder's DRM. BimmerTech is not responsible for the continued compatibility of any third-party apps with CarPlay MMI Prime.
Easy Control With iDrive
To navigate the BMW CarPlay apps, you can use your factory microphone for Siri voice commands, the iDrive controller or even the steering wheel buttons, including the roller button.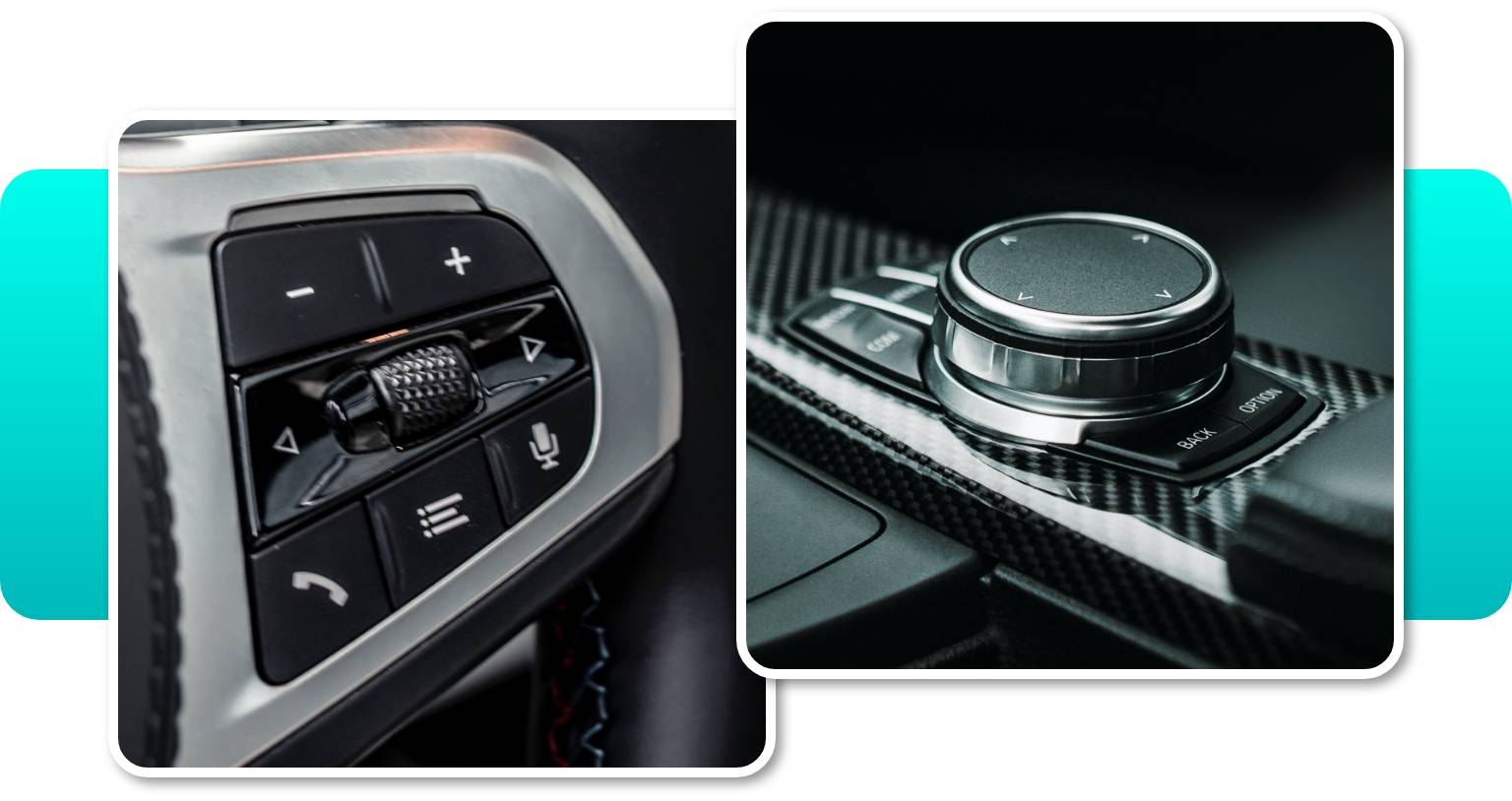 CarPlay MMI Prime isn't compatible with touch function, however safely controlling the device with the steering wheel buttons, iDrive controller and Siri/Google Assistant still offers plenty of convenience.
Wireless Android Auto Support
The kit contains a Multimedia Interface (MMI) — a module that also adds Android Auto to your BMW or MINI. So if you have family members or friends with Android smartphones, connecting their devices will be a breeze too!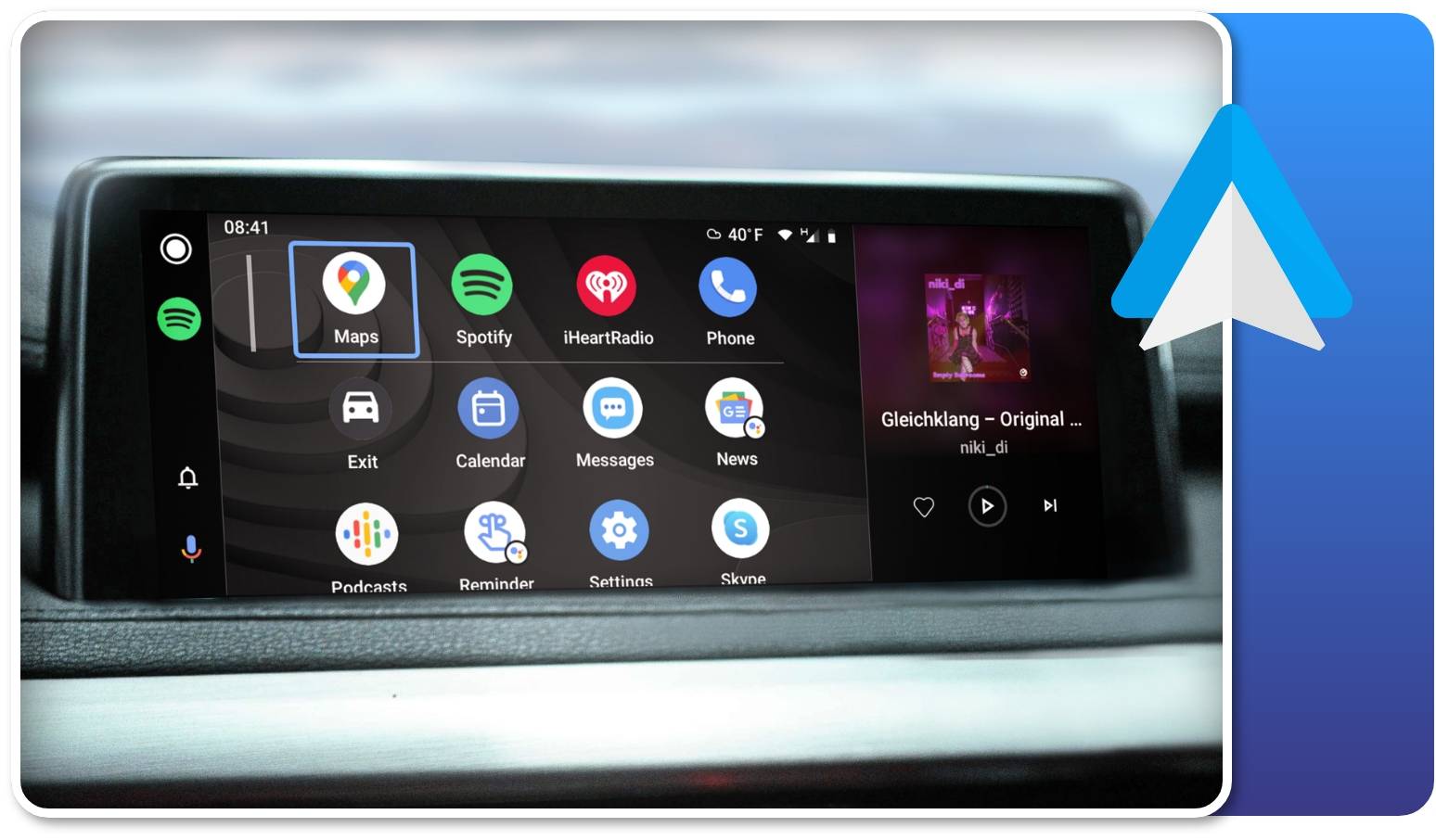 To enjoy BMW Android Auto wirelessly your phone has to support the wireless Android Auto. If it doesn't, you'll still be able to use the Android Auto via USB.
Integration With Front & Rear View Cameras
The MMI module makes it easy to add front and reversing cameras to your order for a much lower price. The front view camera can easily be activated by holding the Option button for 2 seconds. To exit camera mode, just press Back. It can also be set up to appear automatically for up to 20 seconds when shifting from Reverse to Drive.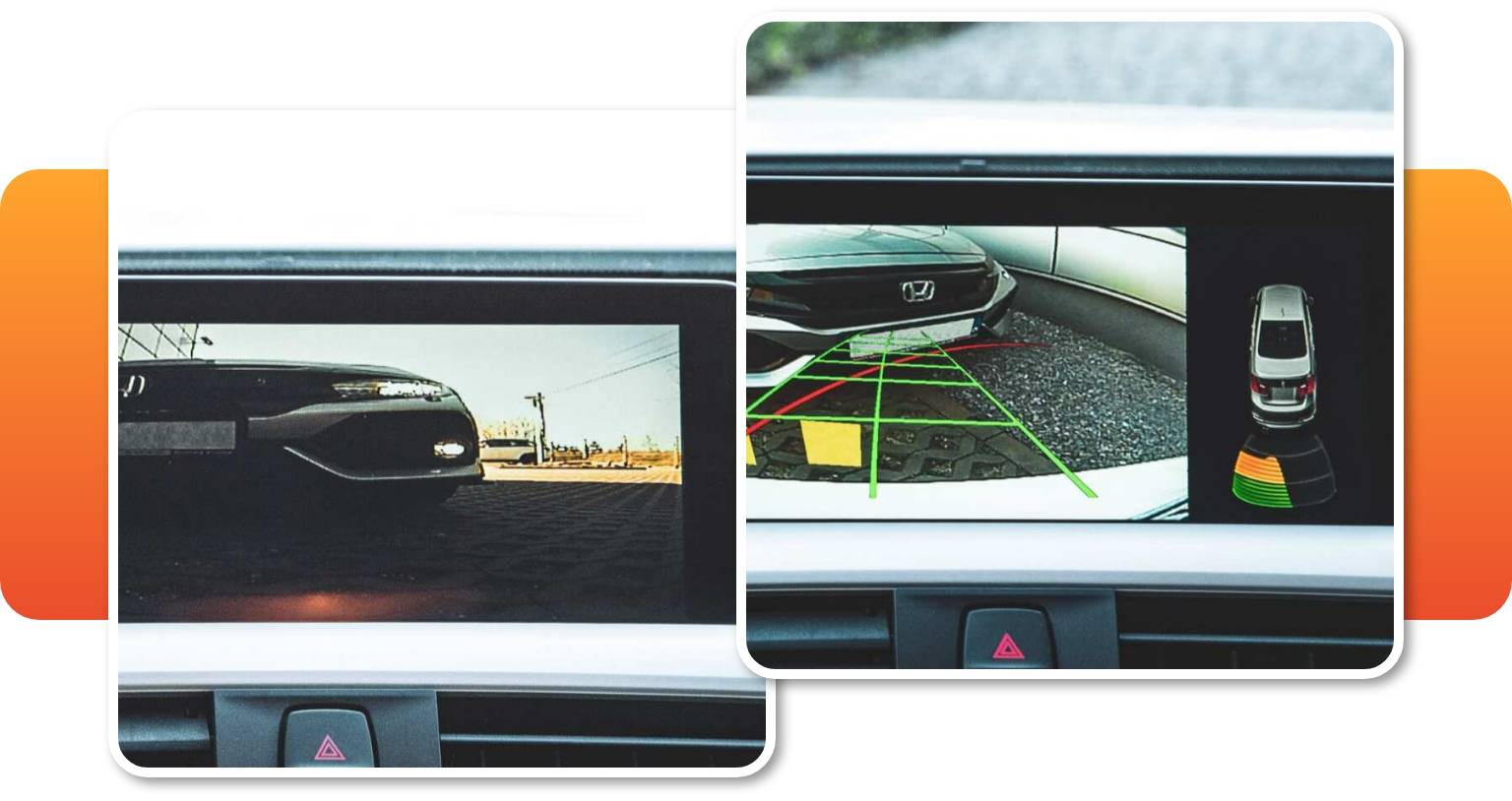 High-quality Audio With An Equalizer
The audio output circuit in our BMW CarPlay upgrade has been specifically selected to squeeze all the quality we can out of the iDrive AUX input, providing great audio quality for music, streaming and calls. If your vehicle is not equipped with an AUX input in Media/Radio, we'll have to code it. Enter your VIN for more details.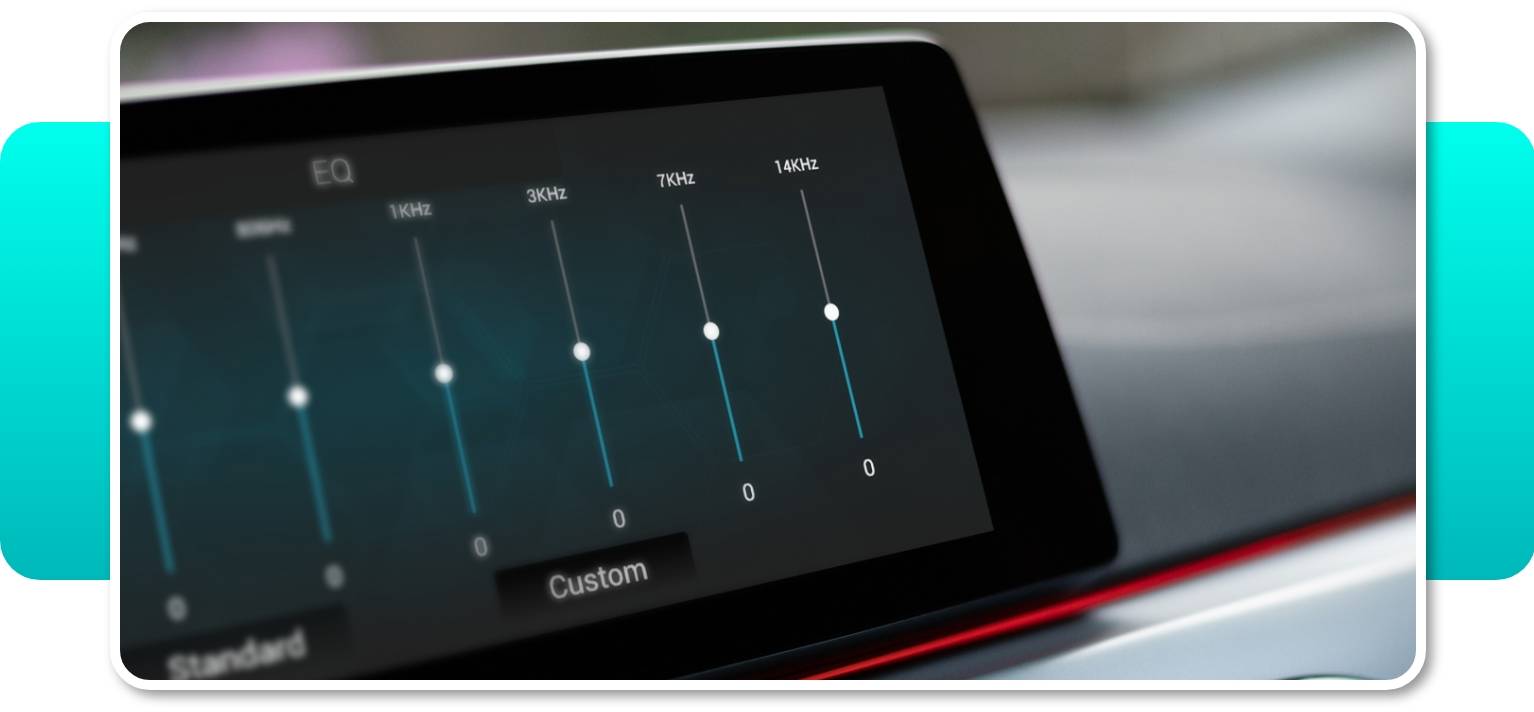 The MMI also has a built-in 8-band equalizer which allows adjusting the sound to your liking. Whether you like more bass and less treble, or the other way around, you can easily set it up in the MMI menu. It is a great feature especially if you don't have a multi-band Equalizer in your iDrive system.
MINI Cooper CarPlay
MINI owners – we didn't forget about you! If your car lacks the original Apple CarPlay and Android Auto functions, our MINI Cooper CarPlay upgrade will add these functionalities even to your 2011+ make. Enter your VIN to check compatibility.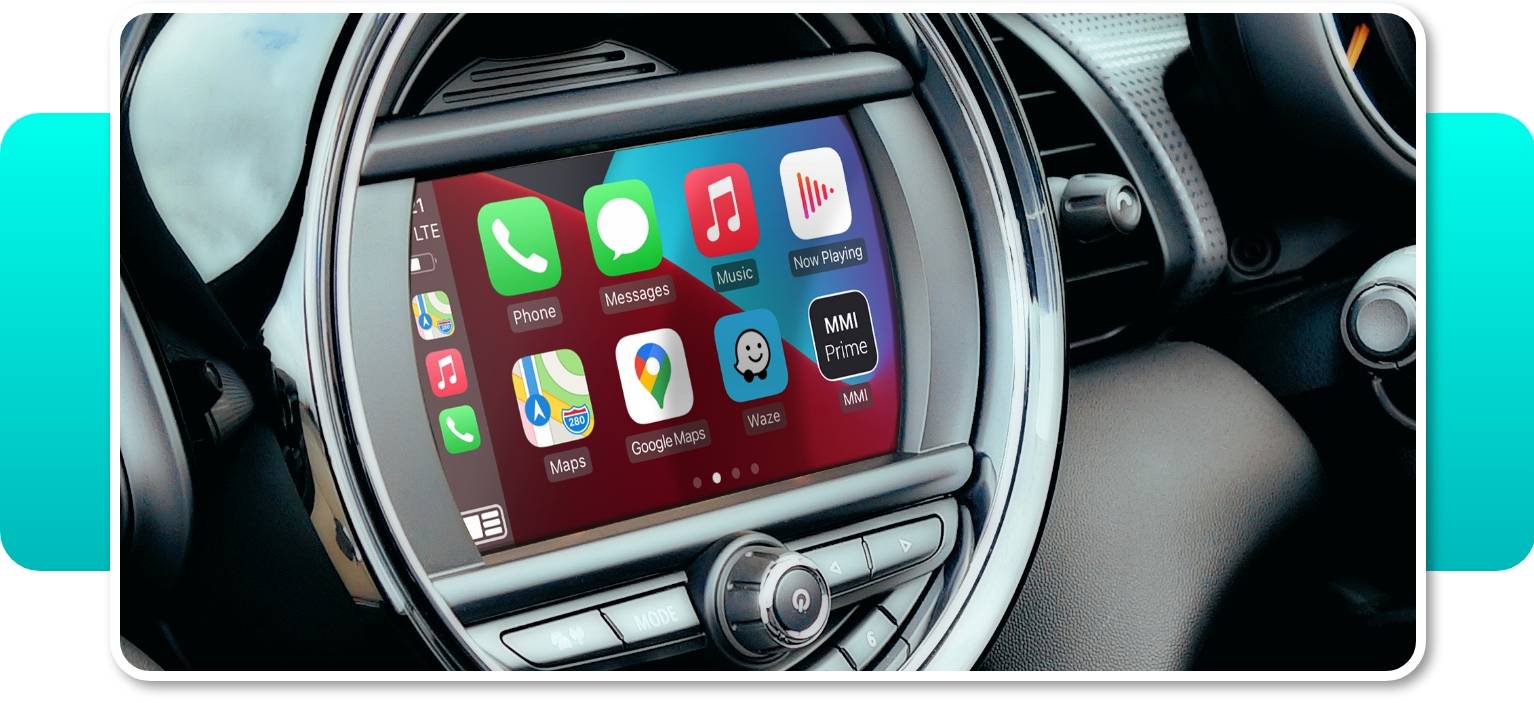 We are typically very quick and have a 24-48 hour turnaround time (this applies to products we have readily available at the warehouse and not a product that requires special order). Transit time depends on your order and which warehouse we are shipping from, but typical transit times are between 5-7 business days from one side of the US to the other. Larger items like bumpers and body kit conversions can take up to 10 business days to get you from time of ship.
Majority of the items we offer do ship free to the lower contiguous 48 states. States that require plane or boat to reach (such as Hawaii, Alaska, Puerto Rico, etc) do NOT qualify for free shipping. Larger items such as bumpers, hoods, fenders, also do NOT qualify for free shipping. Please contact us to inquire about international shipping costs. During checkout, you will know which items ship free and which have shipping costs associated with them. In general, larger/heavier items will have additional shipping costs (body kits, wheels/rims, etc)
Even though everything can be shipped internationally, sometimes the cost is simply just too high and doesn't make sense to do so. We're here to make sure you have a great shopping experience, so if you have a product(s) you want to inquire about, please contact us at info@kiesmotorsports.com
Yes, we do price match reputable competitors in the marketplace. If you find a product cheaper elsewhere, please email us the (1) link of the product from our website and (2) the link to the competitor site. We will make an assessment on our end if we are able to price match or not and respond to you via email.
Typically you have 14 days to return a product you purchase when you change your mind. Damaged and improperly installed products are NOT eligible for returns. Shipping fees may be assessed and not refunded based on criteria as well as restocking fees. Please see our FAQ page for more details.
Unfortunate Kies Motorsports no longer does customer installs. Our HQ is solely reserved for filming, office space, and shipping/receiving.